Silahkan Pilih Server Lainnya Jika Server 1 Error. Misal Server 2 atau Server 3.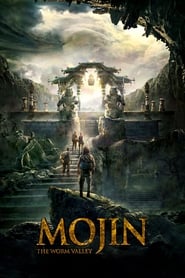 Mojin: The Worm Valley
Mengikuti jejak blockbuster MOJIN: THE LOST LEGEND dan berdasarkan seri novel terlaris, MOJIN: THE WORM VALLEY sekali lagi menemukan penjelajah makam legendaris Hu Bayi dalam misi berbahaya saat ia mencari Makam Kaisar Xian, yang terletak di sebuah pulau makhluk mengerikan dalam aksi-petualangan mistis ini.